The Data Layer screen offers several ways to manage the variables in your data layer. Each variable that you implemented on your website must also be created here so that it can be used in your configuration. In addition to the dynamic data you populate in your site's Universal Data Object (UDO), a number of other built-in variables from your pages are available to be added from this screen.
Learn more about the built-in variables available in the UDO.
If you're unsure about what data might be available from a web page on which Tealium is installed, use the Universal Tag Monitor to quickly see what data is being collected.
Variable details view
When you expand the variable summary to show the details, a list of the dependencies displays. The dependencies make it easy to see which tags, load rules, and extensions are referencing this variable. This is also where you can edit or delete a single variable. In addition, you can apply new labels or manage any existing labels.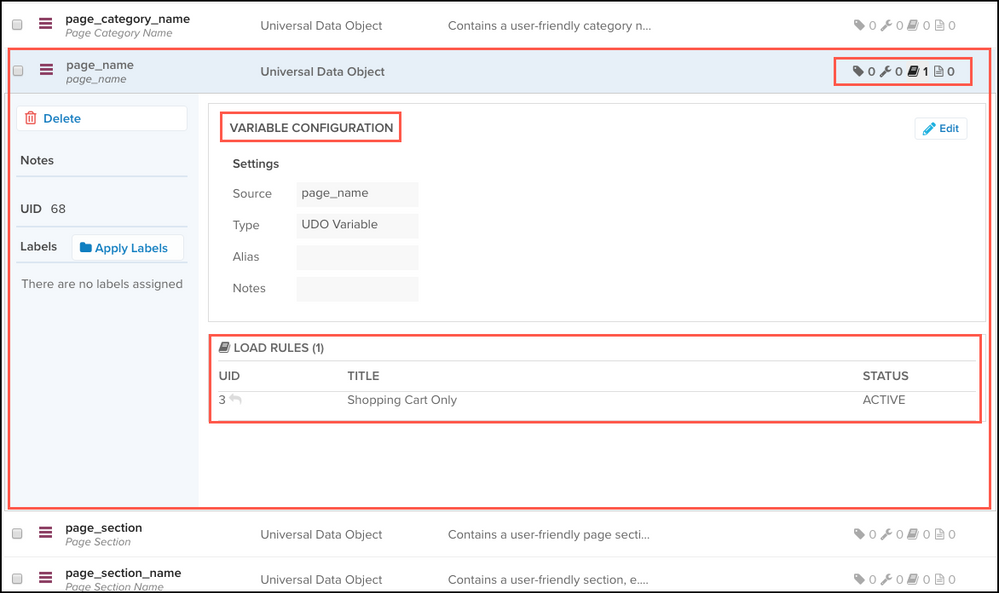 This page was last updated: February 21, 2023