A tag is a term used in the web technology and analytics industry to describe a small snippet of code that is placed on a website for the purpose of tracking important visitor activity. Tags are also known as tracking pixels or web beacons.
Tags are commonly used by marketers to measure the effectiveness of online advertising, email marketing, site personalization, and conversion tracking (among many other uses). This is accomplished by collecting data from the webpage. The most common way to implement a tag on a website is with JavaScript code.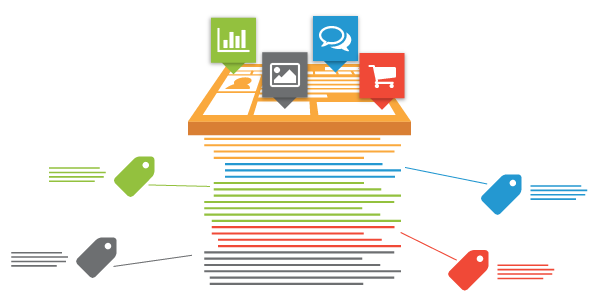 How tags work
No coding necessary Setting up a tag does not require any coding. A tag in iQ Tag Management offers a user-friendly interface to configure and deploy a vendor's tag to your site.
Deploy tags directly from iQ Tag Management
After the Universal tag (utag.js) is added to your site, tags added in your account configuration are loaded directly on your site after you publish your changes.
Multi-functional tags
A single instance of a vendor tag in iQ Tag Management typically provides all of the tagging functionality required by that vendor for your entire site. While the vendor might require different tag code for different types of pages (product detail page, shopping cart page, and purchase confirmation page), these are all provided in one instance of the tag in iQ Tag Management.
This page was last updated: May 24, 2023