Introduction to AudienceStream
AudienceStream is an Omnichannel customer segmentation and real-time action engine. AudienceStream takes the data that flows into EventStream and creates visitor profiles that represent the most important attributes of your customers' engagement with your brand. These visitor profiles are segmented by shared behaviors to create audiences, sets of visitors with common traits. These audiences fuel your marketing technology stack in real-time via connectors.
What is AudienceStream?
Tealium AudienceStream CDP is a server-side platform used for identity resolution, visitor data enrichment, customer segmentation, and real-time integrations with your vendors.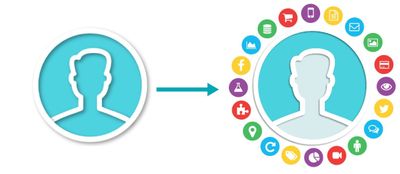 Tealium AudienceStream offers the following benefits:
Visitor stitching technology creates a unified view of the customer profile to help you deliver a consistent and relevant customer experience.
API integrations with your vendors to trigger actions based on real-time customer data signals.
Use Tealium AudienceStream to manage visitor attributes, define an identity resolution strategy, create visitor segments, and configure connector integrations, using the following features:
What is a visitor attribute?
An attribute captures information about a visitor's habits, preferences, actions, etc. These attributes can come from websites, mobile apps, or even offline data sources. Attributes can store everything from First Name and Email Address to Last Login Date and Lifetime Total Spend.
The following attribute types are used in AudienceStream: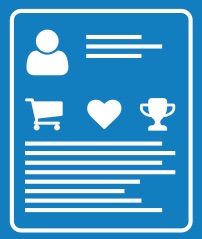 Visitor
Attributes capture stateful characteristics and behavioral information about your customers. Examples: Lifetime Value, Favorite Categories, and Login Identifier.
Visit
Attributes capture details about the current state of the visit. Examples: Device Type, Active Browser Type, Page View Count, or Time On Site.
Omnichannel
Attributes capture details about offline event and visitor information. Examples: Support Call Duration, In-Store Transactions, or Purchase Reconciliation information.
Learn more about using attributes.
What is a visitor profile?

A visitor profile is a unified view of a customer across all touchpoints (web, mobile, email, et cetera). By using a special attribute called a visitor ID, AudienceStream can identify the same customer across many different platforms. A visitor profile comprises all the attributes that describe the behavior and state of that customer's engagement with each of your brands. This visitor profile enables the use of powerful strategies for personalization and targeted marketing and are the basis for building audiences.
What is an audience?

An audience is a collection of visitor profiles that have acquired a shared set of attributes during their engagement with your brand. An audience is the target of a real-time action from one of the many integrations (connectors) available in the AudienceStream ecosystem (for example, email, online advertising, social, and customer relationship management).
Learn more about building an audience.
What is a connector?
A connector is a technical integration between Tealium and another online service or API. Connectors are used to take real-time action on an audience.
Learn more about connectors.
Next steps
Want to learn more? Check out Getting Started with AudienceStream.
This page was last updated: August 25, 2023