This guide introduces you to Tealium AudienceStream, the application interface and the fundamental concepts of a customer data platform (CDP). Step through this guide to learn how to quickly set up a working CDP with visit and visitor attributes, a dynamic audience, and a vendor connector. You can then see it in action using live data from your site or application.
Requirements
What you'll need to complete this guide:
Tealium server-side login credentials
An existing Tealium EventStream account
An activated AudienceStream account
A vendor that offers a server-side API (optional)
What is Tealium AudienceStream?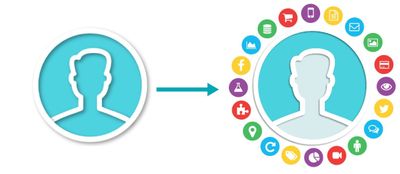 Tealium AudienceStream is a customer data platform (CDP) that offers identity resolution, data enrichment capabilities, and robust audience management. It's used to create visitor profiles, representing your most valuable first-party data, which are segmented by shared behaviors to create audiences that fuel your marketing technology stack in real-time via connectors.
Tealium AudienceStream offers the following benefits:
Visitor stitching technology creates a unified view of the customer profile to help you deliver a consistent and relevant customer experience.
API integrations with your vendors to trigger actions based on real-time customer data signals.
Use Tealium AudienceStream to manage visitor attributes, define an identity resolution strategy, create visitor segments, and configure connector integrations, using the following features:
Explore the User Interface
Go to https://my.tealiumiq.com/ and log in to Tealium to explore the interface.
AudienceStream is organized into the following areas:
Dashboard - An overview of visitor, audience, and badge activity.

Discover - Discover live and historical segments of your visitors by exploring their attributes.

Attributes (Visit/Visitor) - Manage visit/visitor attributes, the building blocks of your AudienceStream configuration, that describe your customers and their activity.

Audiences - Build audiences, a collection of visitor profiles that share a set of attributes that trigger real-time actions to your vendors.

Connectors - Manage the vendor integrations at the core of the AudienceStream CDP. These server-side actions will trigger vendor APIs using the visitor data mappings that you configure.
Click Next to learn about attributes.
This page was last updated: February 21, 2023